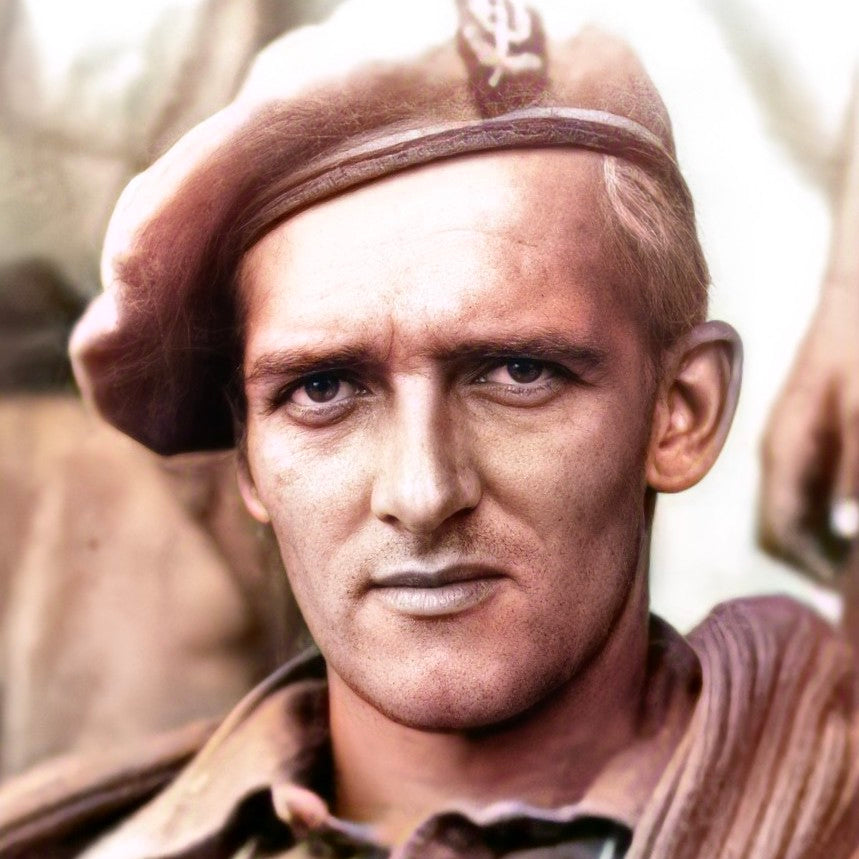 "Landed. Killed Germans. Fucked off."⁠
Any questions?⁠
Major Anders Lassen's post operational reports famously consisted of 5 carefully selected words. Like most Officers of his rank, he continually found himself in drunken bar fights, and was renowned for his volatile temper, complete lack of discretion, and utter contempt for the rules.⁠
This day in 1945, at the age of 25, with the Military Cross (x3) already to his name, Danish born Major Lassen would be posthumously awarded the Victoria Cross for his actions during a raid at Lake Comacchio. After coming under fire from 3 sentry positions, the official account states "Major Lassen himself then attacked with grenades, and annihilated the first position containing four Germans and two machineguns"... He then went on to two more gun emplacements, however, after accepting the surrender from the third position he was hit and mortally wounded by a burst of machine gun fire from an in-depth position. Despite his injuries he refused to be evacuated, as he said it would impede the withdrawal of his men, who were low on ammunition and had to extract.⁠
Lassen is buried at the Argenta Gap War Cemetery, Italy.⁠