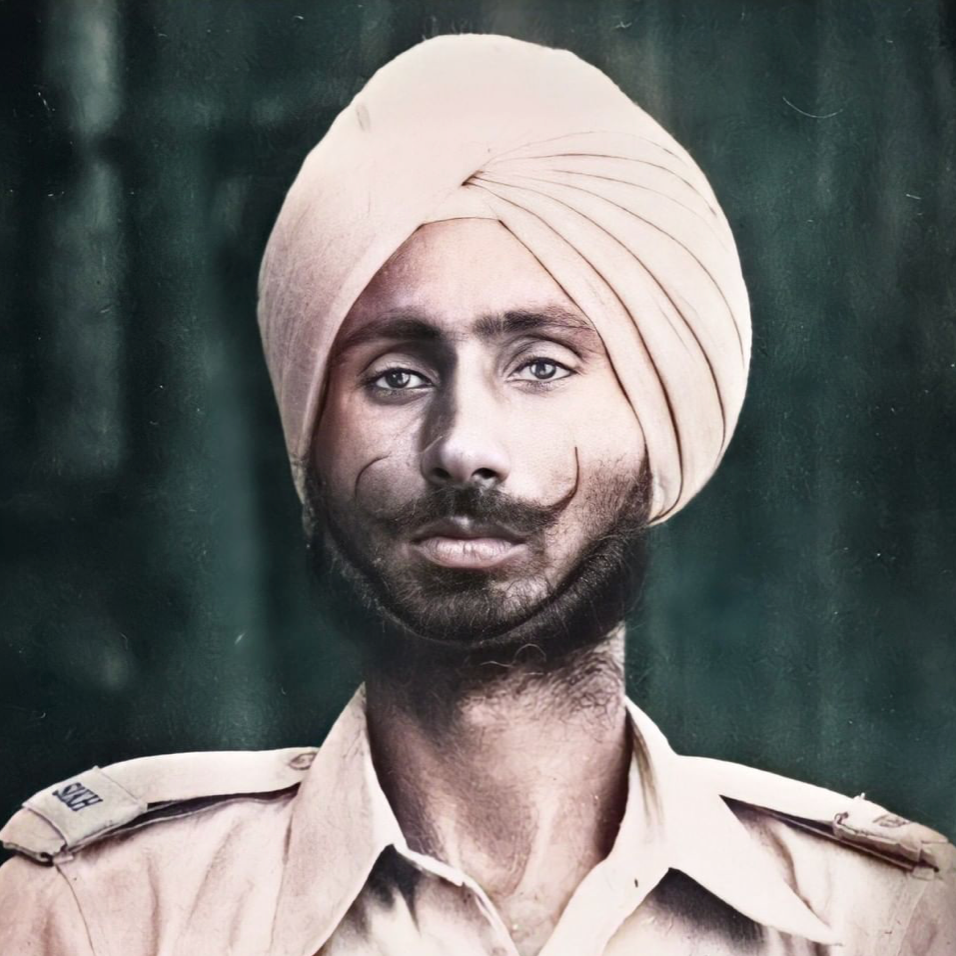 Is it ever a good day to be told to take a position "at all costs"?
March 11th 1944, Burma. Japanese troops have infiltrated positions of the 1/11th Sikh Regiment, which has gone down like a shit in a fruit salad up at Regimental HQ. Acting Corporal Nand Singh is in command of the lead section of the platoon ordered to recapture the position at all costs. Under heavy fire Singh led his section over a steep knife-edge ridge where he received his first wound to the thigh. Despite this he rushed ahead of his section and with his bayonet took the enemy trench. Clearly not one for delegating tasks he then crawled forward alone under heavy fire and despite taking further wounds to the face and shoulder from shrapnel took the second trench - again with his bayonet. A short while later, with the rest of his section killed or wounded Corporal Nand Singh (rather than waiting for re-enforcements like a normal bloke) assaulted a third trench, again killing all occupants with his bayonet.
Having single handed taken 3 trenches and personally killed 7 enemy the rest of his platoon were thus able to recapture position previously lost to the enemy. Because of his efforts Corporal Nand Singh was awarded the Victoria Cross.
Nand Singh would then go on to fight in the Indo-Pakistan War, where he was posthumously awarded the Maha Vir Chakra (second highest Indian decoration for valour) for leading a desperate but successful attack to extricate his battalion from an ambush.
Unfortunately his death was wasn't the ultimate tragedy of this Story. The Pakistanis recovered his body and recognised him because of his VC ribbon. His body was taken to Mozaffarabad where it was tied spread-eagled to a truck and paraded through the city. His body was then thrown into a garbage dump, never to be recovered.