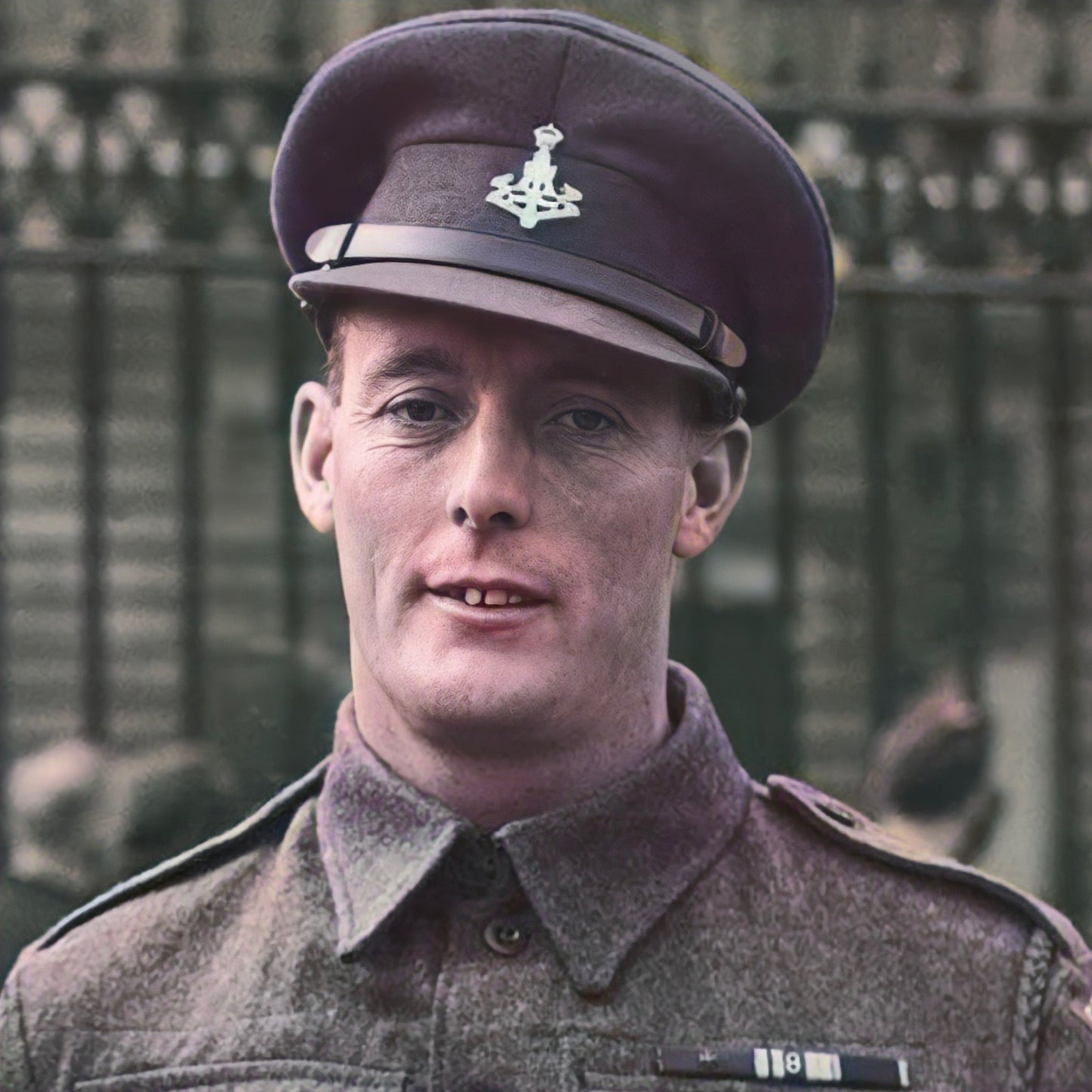 "Are we going to fight the Germans or fuck them?".
June 6th, 1944 and scores of young men are issued condoms, as they wait in darkness before boarding the landing crafts that will take them into the beaches of Normandy. Company Sergeant Major Stan Hollis, having fought at Dunkirk, El Alamein and in the Sicily Landings, knows full well that the condoms are issued as muzzle covers, but cracks the funny to lighten the mood anyway; as his company - D Company, 6th Battalion Green Howards – are the spearhead of the landings at Gold Beach.
After wading ashore through intense mortar fire and navigating through a minefield, the advance is finally halted when concealed machine-gun positions open from a flank. Realising his company is at the real risk of being wiped out, jeopardising the whole landing, Sgt. Major Hollis jumps into action. Committing himself to a 1-man section attack, Stan Charges across the open sand dunes as they are racked by machine-gun fire. Firing his Sten gun from the hip he finally reaches the concrete pillbox, stuffs the gun through the slit and unloads the remainder of his magazine. After posting a grenade he successfully gained entry to the position, to find the occupants dead or otherwise incapacitated.
Still alone, Stan turns his attention to the neighbouring position, and charges down the communication trench - but before he had the chance to repeat his actions, all occupants of the second pillbox surrendered. Stan, having silenced two pillboxes and captured 20 Germans, singlehandedly allowed his company to advance on to their main objective of destroying a battery of German heavy guns, thus ensuring the success in the sector. Stans work for the day however was far from over.
Three hours later, with 8 of his men lying dead and 2 more pinned down outside an orchard, Stan, yet again took it upon himself to charge alone towards the concealed position whilst firing from the hip. Under heavy fire he held his ground, until his men were able to extract. For his actions on D-day, C.S.M Stan Hollis was awarded the Victoria Cross – the only VC to be awarded that day.